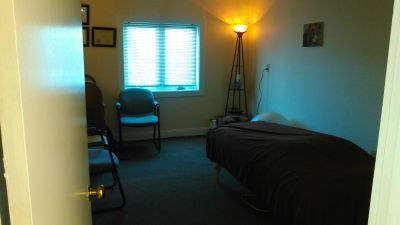 Welcome to the website for my massage practice.
I am a Licensed Massage Therapist in both New Hampshire (#2878M) and Massachusetts (#1915) with over 13 years experience as a Licensed Massage Therapist, over 18 years teaching Reiki, and over 22 years studying various spiritual traditions and healing modalities. My massage office is at 1247 Washington Road in Rye New Hampshire, near the intersection and set of lights of Washington Road, Breakfast Hill Road, and Route 1. I also do massage and divination work at client's homes and businesses as well as at various events in Massachusetts and New Hampshire.
My rates for massage in my office are really easy - $85 for a one-hour (full-sixty minutes) massage, $115 for a 90-minute massage, $145 for a 2-hour (full 120-minutes) massage. I build 30 minutes of time between appointments to give time for you to fill out my intake form, both of us to ask questions, for me to figure out what kind of massage I need to give you to meet your needs, and then for you to pay for your appointment and schedule your next massage. I do not expect tips, but will gladly accept a referral of someone that you believe will benefit from my work. I offer a free 10-minutes of massage for a client the next time they come in after they send a referral to me.
The primary focus of my practice is helping clients achieve a life with less pain, fewer injuries, and increased range of motion. For those intersted, I prefer a wellness model and the integration of a number of different techniques and methods but can function quite well with treatment-oriented medical professionals such as Physical Therapy and Chiropractic. I find that working in a space that allows an integration between different schools of thought allows for a unique approach to massage and bodywork that can be more effective than the sum of the various approaches.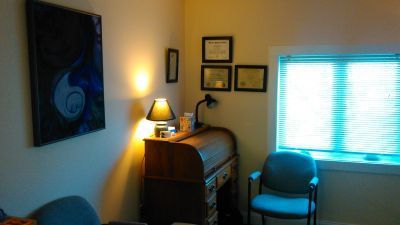 Commitment to Equal Treatment
I am committed to serving everyone and treating everyone equally and without judgment. I will treat everyone with respect and dignity regardless of race, gender/gender identity, sexual orientation/preference, marital status, age, or handicap.
Note: if you are under the age of 18, you will need a parent or legal guardian to sign the intake form and to meet with me to approve you receiving massage. If you have any medical conditions then I will work to provide a massage that gives you a benefit without causing harm.