Directions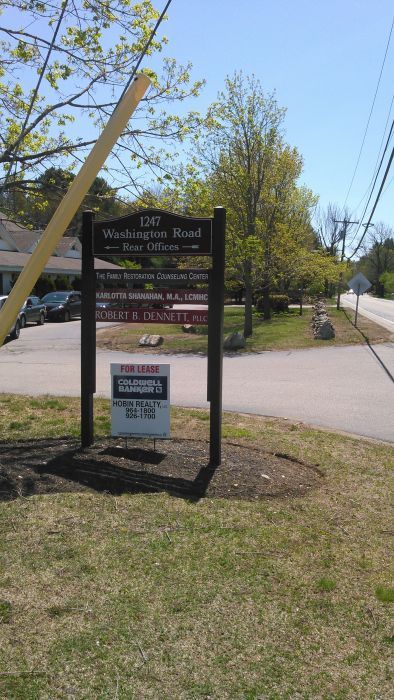 If you are coming north on Route 1 from Hampton you will take a right onto Washington Road at the set of lights 5-6 miles north of Hampton. If you are coming south on Route 1 from Portsmouth you will take a left onto Washington Road at the set of lights.
Once on Washington Road, take a left at the 3rd curb cut (second driveway) just before the day care center. Pull into a parking spot in the lot, from the larger part of the lot if you look at the building you passed coming in, which is on your left pulling into the parking lot, you will see a walkway leading to a handicap access ramp or 4 steps. Go up those steps to the double-french doors. Inside, go to your right and Jason's office is Unit 26 on the left with the bathroom straight ahead.
If the door on your left is open, then that means that I'm there, or at least nearby, and I'm not currently doing a massage for a client so you are welcome to come in. If the door is closed then I am either not in the office or I am with a client. You can wait in the hallway, there are chairs to sit, and I will be out shortly.